Date Published: 13/05/2022
ARCHIVED

- Calnegre beach in Lorca is awarded the prestigious Blue Flag for yet another year
ARCHIVED ARTICLE
The Lorca beach is one of 34 Blue Flags to be recognised for their quality in this year's awards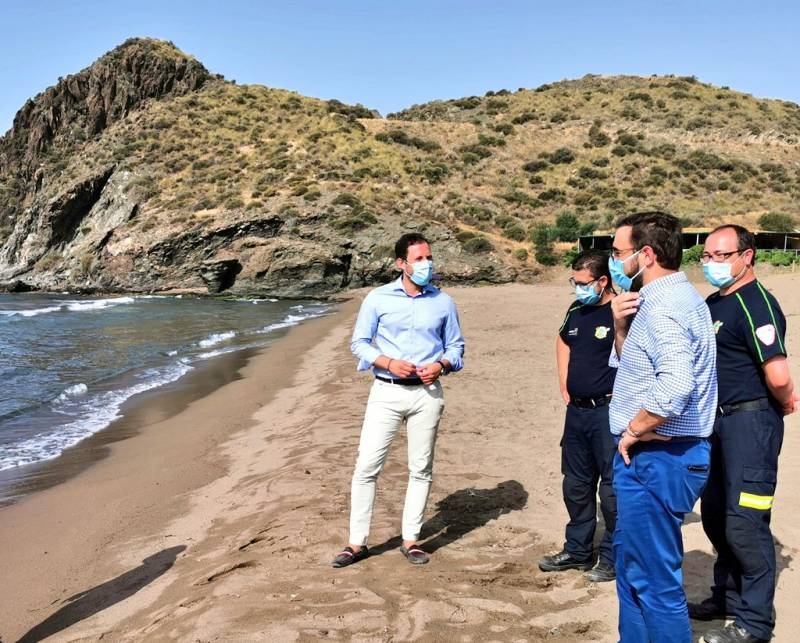 For the sixth year running, Lorca's
Cala de Calnegre beach
has been awarded a Blue Flag for the quality of its sand, sea and facilities.
Deputy Mayor of Lorca and Councillor for Tourism, Francisco Morales, has praised the achievement, stating that "this distinction, awarded by the Foundation for Environmental Education (FEE)… is a recognition of compliance with stringent requirements for quality, safety, health, services and environmental respect, as well as the work coordinated by the Department of Tourism between various departments and services to achieve it."
The Blue Flag is one of the world's most recognisable voluntary awards for beaches, certifying the cleanest, safest, most accessible and environmentally friendly beaches in the world.
Spain as a whole has more Blue Flag beaches than anywhere else in the world, with a total of 729 in 2022, which is 16 more than last year.
Morales went on to underline the town's dedication to environmental issues, and its care for its natural spaces: "Lorca boasts an excellent natural environment as a source of wealth that we must respect, care for and conserve, where the unspoilt coast in Lorca plays an important role."
The Councillor also added that "having this flag also recognises all our work to strengthen our commitment to quality and sustainability, but above all it recognises the benefits of our wonderful natural coastline. The Blue Flag puts us on the map of quality beaches and its presence in Calnegre gives bathers the peace of mind and certainty of enjoying a safe space for swimmers, with good services and excellent waters. This season, Lorca residents, visitors and tourists can once again enjoy our coast as a formidable place to enjoy the Mediterranean and nature in conditions of maximum security.
"The joint work of the councils of Tourism, Environment and Emergencies, and also of Limusa and Civil Protection, whom we thank for their great work in this aspect, mean that Calnegre maintains its status as one of the best beaches in terms of quality certification, where the emergency and cleaning plans are also valued."
In total, 34 Blue Flags will fly in the Region of Murcia in 2022, where 27 will be on beaches on the coast of Murcia, one more than last year, as well as in 7 marinas, also one more than in 2021.
Image: Ayuntamiento de Lorca
Address
Plaza de Espana, 30800 Lorca
Tel: 968 441914 (Fax 968 466157)

Oficina de Turismo de Lorca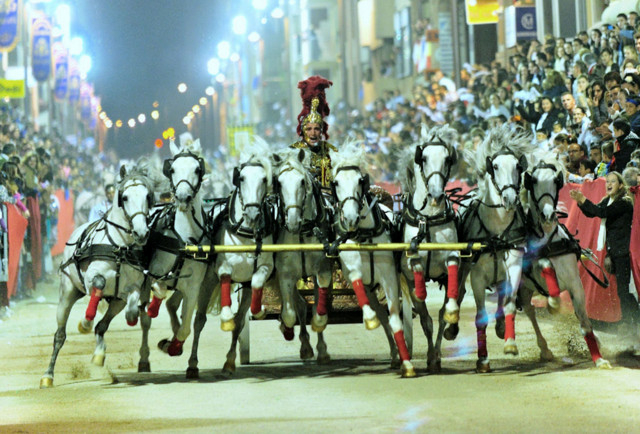 To go to the dedicated Lorca section, Click Lorca
The rich and extensive history of Lorca has left a legacy of archaeological sites, and historic buildings, around which the modern City has built its tourism industry. Amongst these are Lorca Castle, the Jewish Quarter of the castle and Synagogue,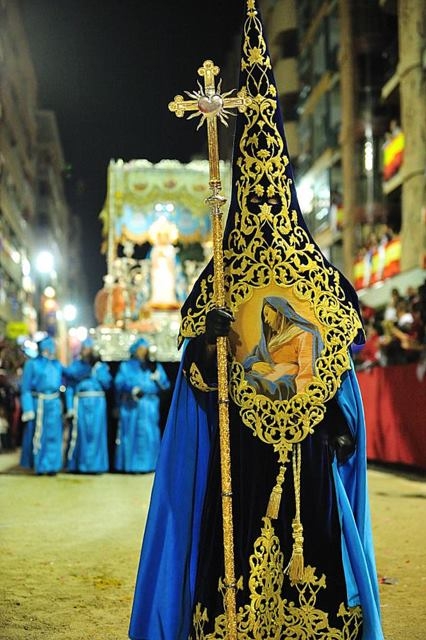 Plaza de España, Colegiata de San Patricio, Museo de Arqueologico Municipal, Iglesia de San Francisco, Casa Huerto Ruano, Palacio de Guevara, Iglesia de San Mateo, Pósito de los Panaderos, Convento Virgen de las Huertas, Antiguo Convento de la Merced, Iglesia del Carmen and the Teatro Guerra.
Unfortunately Lorca has also been prone to natural disaster, suffering a Gota Fría on September 28th 2012, as well as an earthquake which measured 5.3 on the Richter scale on 11th May 2011 and claimed 9 lives. Since this earthquake the city has been rebuilding, winning recognition for its Lorca, Open for Restoration initiative, which used the restoration of the city as a tourist attraction whilst it rebuilt its historical buildings, some of which are currently still not open.
The tourist office itself has temporarily relocated until the renovations are completed and is inisde the Antiguo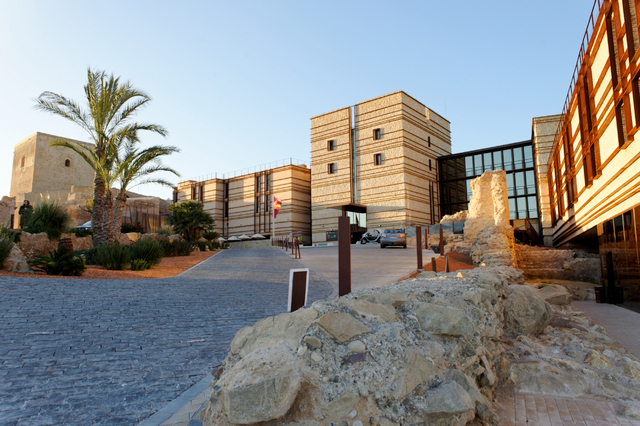 Convento de la Merced on the outskirts of the city beside the river where there is ample parking (paid parking).
Lorca also has an area of coastline incorporating the Parque Regional de Cabo Cope - Puntas de Calnegre, in the Sierra de Almenara, which includes the beaches of, Puntas de Calnegre, Baño de las Mujeres, San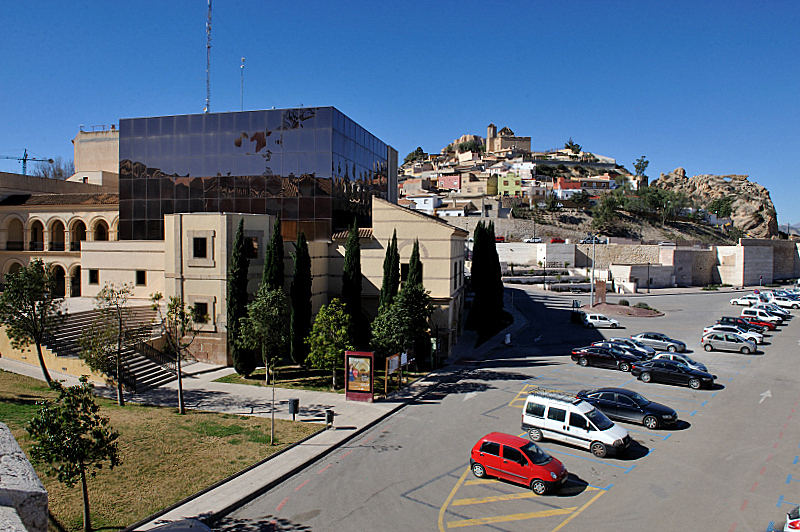 Pedro, El Siscal, Cala Honda, Cuartel del Ciscar, Junquera, Cala de la Gruta, Cala Leña, Los Hierros, Cala Blanca and Playa Larga, although many are accessible only through agricultural exploitations.
However, in spite of its many attractions, the name of Lorca is synonymous with Easter, (Semana Santa) its biblical parades of International Tourist Interest status and famous throughout Spain. The week includes a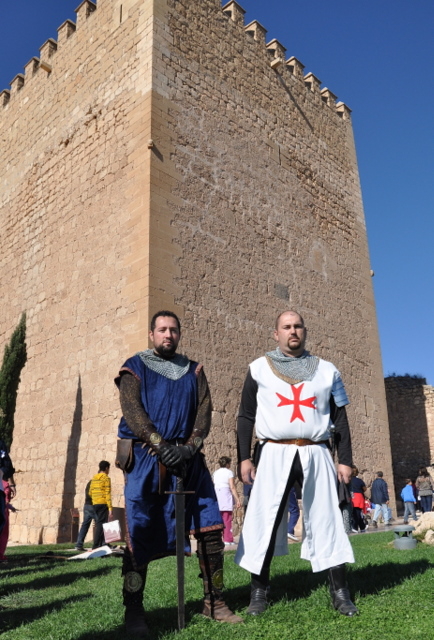 series of parades in which the whites (Paso Blanco) and blues (Paso Azúl) try to outdo each other with the magnificence of their embroideries and the skill and daring of their horsemen.
Lorca also has a Parador hotel, located within the complex of its historic castle.
Opening hours for Lorca Tourist Office:
Monday to Friday, 10.00 to 14.00 and 16.30 to 19.00. Saturday 10.00 to 14.00 and 16.30 to 18.30. Sunday 10.00 to 14.00.
Click for map, Lorca Tourist Office (NOTE: as of October 2015 both the Tourist Office and Lorca Taller del Tiempo are sharing temporary offices in a rehabilitated fragment of the old city wall at the entrance to the car park, due to imporvements being made to the car park and restoration work inthe Convento itself. The temporary office is just a few metres from the normal one, and opening hours are unaffected).
See what's on in Lorca:
Contact Murcia Today: Editorial 966 260 896 / Office 968 018 268