Date Published: 14/09/2021
ARCHIVED

- Latest data reflect deterioration of Mar Menor
Visibility and turbidity of the water are the parameters worst affected compared to the situation a year ago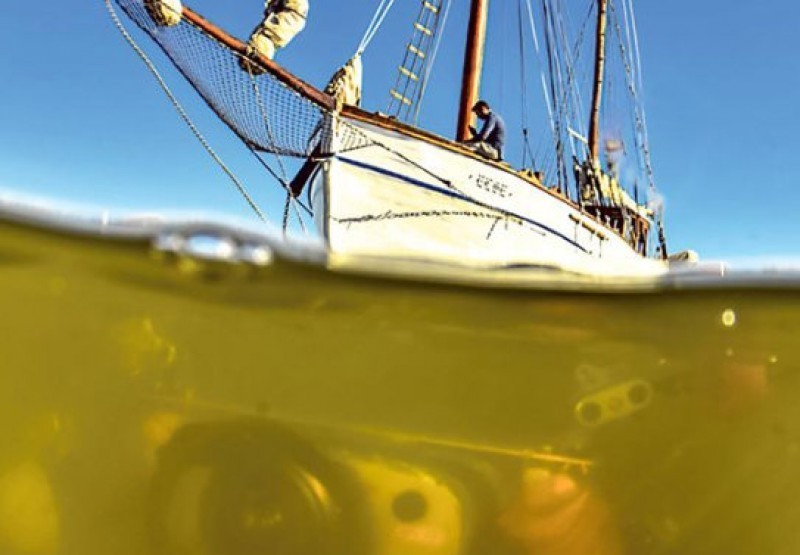 The latest data published by the regional government of Murcia relating to the condition of the Mar Menor reflect what can be clearly seen when visiting the lagoon; that the condition has deteriorated and the situation is worse than it was a year ago.
The transparency, turbidity and oxygen values of the lagoon have all worsened in the last twelve months according to the latest data published via the Mar Menor Canal, particularly those relating to chlorophyll, which now registers 3.45 micrograms per litre, compared to to 1.69 micrograms a year ago.
Oxygen levels are also lower than a year ago, with 4.63 milligrams per litre compared to 5.67 in 2020, while salinity is even higher, with 43.39 PSU compared to 42 the previous year.
The temperature is exactly the same, at 27.9 degrees Celsius, but the turbidity is double that of 2020, going from 1.26 FTU to 2.68.
Transparency is also a major issue, having dropped from almost five meters a year ago to less than one and a half metres (1.42 metres).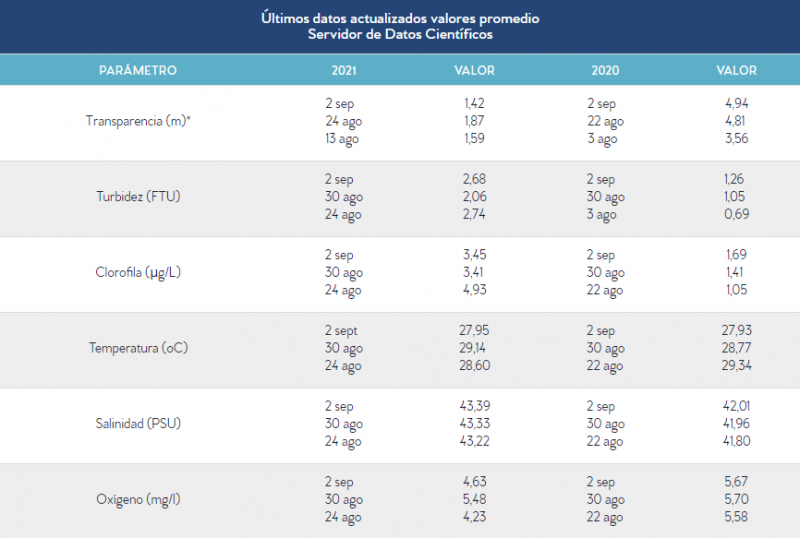 This data clearly demonstrates that the lagoon is showing the effects of the continued flow of nitrate-laden water via the Rambal del Albujón, running off from the agricultural exploitations surrounding the lagoon in the Campo de Cartagena.
The scientific community has continued to warn that the lagoon cannot recover until the flow of water stops, and the regional and national governments are unable to agree a clear course of action to limit the agricultural activity and find other ways of dealing with the water run-off which occurs as a result of it.
In August the lagoon suffered a series of "pockets of anoxia", which effectively are pockets of water containing no oxygen, the result being the death of hundreds of thousands of small fish; the regional authorities have confirmed that 15 tonnes of dead fish and algae were removed from the lagoon during a one-week period.
The principal issue now is that the vegetation on the bottom of the lagoon is rotting, increasing the turbidity of the water and lack of transparency; this is in turn blocking out the light which is killing the vegetation, thus exacerbating the problem.
The rotting vegetation in turn generates Hydrogen sulphide, which kills the fish and creates a situation of anoxia.
On Friday the spokesperson for the Scientific Monitoring Committee confirmed that two further pockets of anoxia have been detected in the lagoon during the last few days and are currently to the south of the Estacio canal and the Gola de Marchamalo, both of which link the Mar Menor to the Mediterranean.
The regional government continues to insist that the Gola de Marchamalo should be dredged, something which the scientific community continues to advocate should not be done.

The problems facing the Mar Menor are very complex. CLICK HERE to find out more (full background document in English).
Image1: ANSE; Image 2 Canal Mar Menor
Contact Murcia Today: Editorial 966 260 896 / Office 968 018 268