Date Published: 13/01/2023
Mild temperatures herald early arrival of deadly processionary caterpillars in Murcia
ARCHIVED ARTICLE
-
Know how to protect yourself and your pets as the insects make their unwelcome appearance in the Murcia Region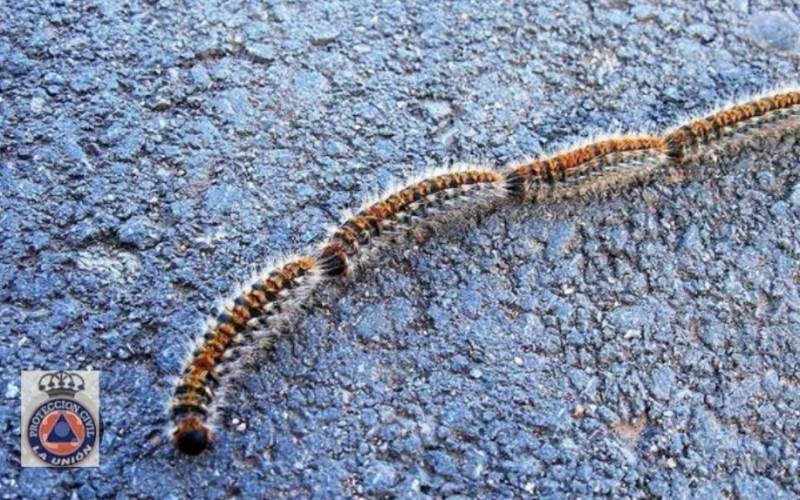 Usually not a problem pet owners have to face until the spring, processionary caterpillars have begun making an early – and thoroughly unwanted – appearance in the Murcia Region. This is thanks to the unseasonably warm weather through December which has continued into the new year,
keeping the thermometers in the balmy low 20s practically every day
.
The Civil Protection of
La Unión
has warned that the parading pests have already been spotted in several wooded areas and even though they don't normally emerge until March or April, it's likely that processionary caterpillars are beginning their journeys across the Region.
What is the processionary caterpillar?
The Thaumetopoea pityocampa, commonly known as the processionary moth, is found all across Spain, but is notorious for the behaviour of its caterpillars, which spend the winters in tent-like nests in pine trees.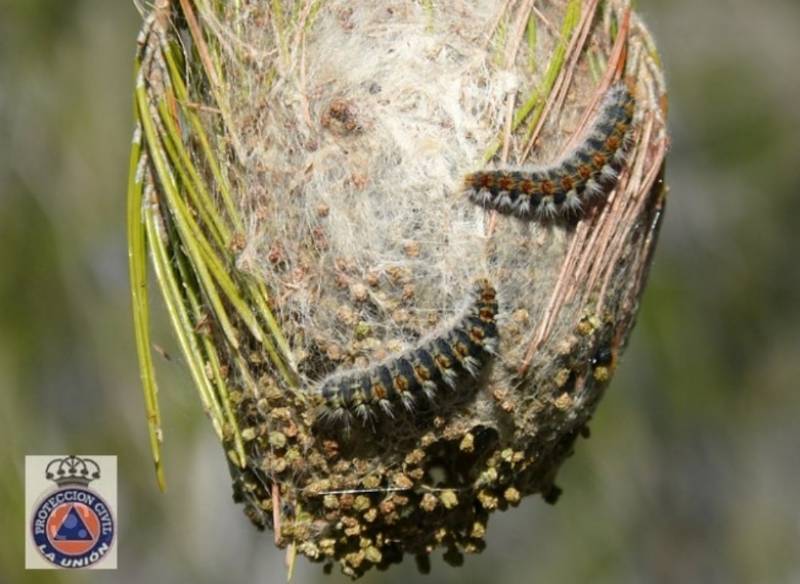 Once spring arrives and the weather heats up, the caterpillars climb down from the trees in a single-file 'procession' and form a striking nose-to-tail column once on the ground. They are a sight to behold as they make their way to cover, and so are especially dangerous when it comes to curious young children and dogs.
Why are they so dangerous?
Processionary caterpillars are covered in tiny, poisonous hairs that can cause an allergic reaction, and these hairs can easily detach if the insect is stepped on or sniffed by an inquisitive nose. Even the trees they descend from should be avoided.
Contact with the hairs can result in dermatitis, rhinitis and even suffocation or anaphylactic shock in humans and there is a high chance of death in pets who swallow them.
What to do if you come into contact with a caterpillar
If you've accidentally touched the hairs, you should wash your hands immediately and remove the hairs with a tweezers, rather than your hands.
Most people will suffer from some itching so an ice pack or cold compress should help, and an antihistamine cream can also be applied to the area. Try to avoid scratching.
If the symptoms persist it's best to see a doctor but if you have any respiratory distress, medical attention should be sought immediately.
What to do if your dog has symptoms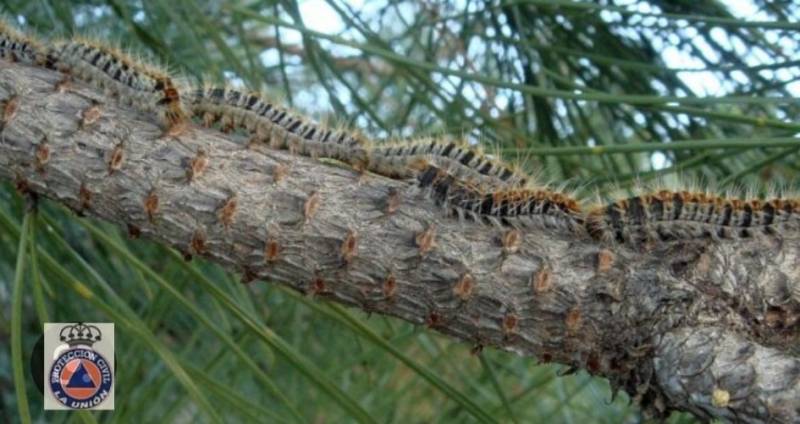 If your dog has come into contact with a processionary caterpillar you should again remove the hairs as quickly as possible. The area that was stung should then be gently washed without rubbing, as this can spread the poison.
If your pet is scratching or drooling or if hives or blisters appear on the skin, it should be taken to a vet, who will administer the necessary drugs.
It's also important to observe your pet after going to the vet, since the poison can reactivate after several hours.
Images: La Unión Civil Protection
See more news about animals in Spain:
OR
Sign up for the Spanish News Today Editors Roundup Weekly Bulletin to get a comprehensive email with all the week's news for Spain, Murcia, Alicante and Andalucía.
Get a sneak peek – here are a few of our recent Subscription Bulletins:
50% Discount Special Offer subscription:

24.95€ for 48 Editor's Weekly News Roundup bulletins!


Please CLICK THE BUTTON to subscribe.
Contact Murcia Today: Editorial 966 260 896 / Office 968 018 268