Date Published: 04/08/2021
ARCHIVED

- Cumulative incidence rate falls slightly: Covid Update Valencia region August 4
2,297 new infections in the region's three provinces, including Alicante, up 593 on Tuesday's figure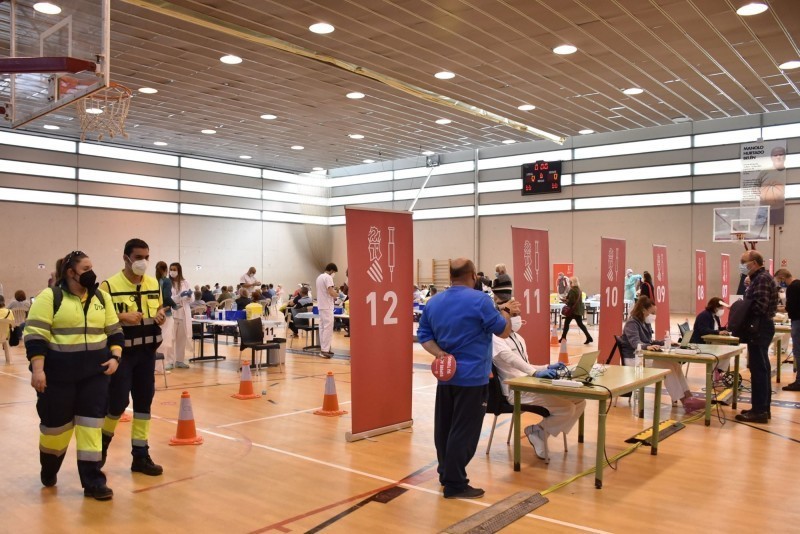 Just 24 hours after the daily toll of new Covid cases fell for the first time in a week, the Valencia region's Ministry of Health has reported 2,297 infections since Tuesday, and eight deaths. This means there have been 26 Covid-related fatalities since Friday.
Despite this worrying data, the number of active cases has fallen, along with the number of people being treated in hospital, and importantly, the region's 14-day cumulative incidence rate.
For the first time in weeks, the rate has dropped, albeit slightly, and now stands at 553 cases per 100,000 inhabitants (569 on Tuesday), below the national average of 633, and that of Andalusia (582), but above the neighbouring Region of Murcia (469)
New cases: 2,297 new cases of coronavirus confirmed by PCR or antigen testing, (up from 1,704 on Tuesday) bringing the total number of positives to 472,435 people. By provinces: 863 in Alicante, up from 768 (169,119 in total); 1,201 in Valencia (254,425 in total); and 260 in Castellón (48,889 in total).
Hospitals: There are currently 658 Covid patients being treated in Valencian hospitals (down from 682 on Tuesday), of whom 111 are in ICU (no change): 182 in the province of Alicante, 29 in ICU; 396 in Valencia, 66 in ICU; and 80 in Castellón, 16 in ICU.
Recoveries: 3,123 people have recovered since the last update, meaning 448,304 people have been given the all-clear since the start of the pandemic: 159,847 in Alicante; 241,876 in Valencia; and 46,521 in Castellón.
Fatalities: There have been eight reported deaths in the last seven days - down from nine on Tuesday, meaning the total now stands at 7,519: 2,861 in Alicante; 3,843 in Valencia; and 815 in Castellón.
Active cases: There are currently 28,079 active cases, which represent 5.8 per cent of the total positives.
Vaccinations: A "computer problem" means there is no updated information, but as of Tuesday, a total of 3,307,150 people had received at least one dose and 2,705,871 were fully immunised. By provinces: 972,412 in Alicante; 1,412,453 in Valencia; and 321,006 in Castellón.
Outbreaks: Of the recorded outbreaks in the region, four have 10 or more associated cases, and all are of social origin; Albocàsser and Vilamarxant (both 10 cases); Moixent (13 cases); Bolbaite (14 cases).
More than half (57 per cent) of coronavirus cases associated with outbreaks in the Valencia region are amongst 15 to 34-year-olds, and 79.3 per cent of the outbreaks have a social origin, according to data from the Ministry of Health.
IMAGE: GVA
Contact Murcia Today: Editorial 966 260 896 / Office 968 018 268